Rights Respecting
As part of our commitment to UNICEF's Rights Respecting School Award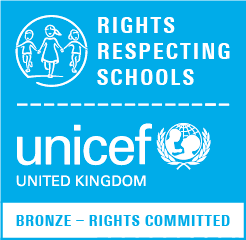 programme we have received the Bronze award and recognised as a Bronze Rights Committed School.
What is a Rights Respecting School?
A rights-respecting school is a community where children's rights are learned, taught, practised, respected, protected and promoted. Young people and the school community learn about children's rights by putting them into practice every day.
There are three levels to the Award:
Bronze: Rights Committed
Silver: Rights Aware
Gold: Rights Respecting
Before school closure:
Our wonderful School Parliament surveyed the children in their classes about what they know about rights. From these results we will begin to focus on the rights of the child from the UNCRC (United Nations Convention on the Rights of the Child). Our School Parliament and our Eco Advisors have come together to form our Steering Group that will help lead the schools' rights respecting work.
We started learning about our rights during our assemblies. On Safer Internet Day, we focused on Article 13: Freedom of expression. Here is our display about what we did: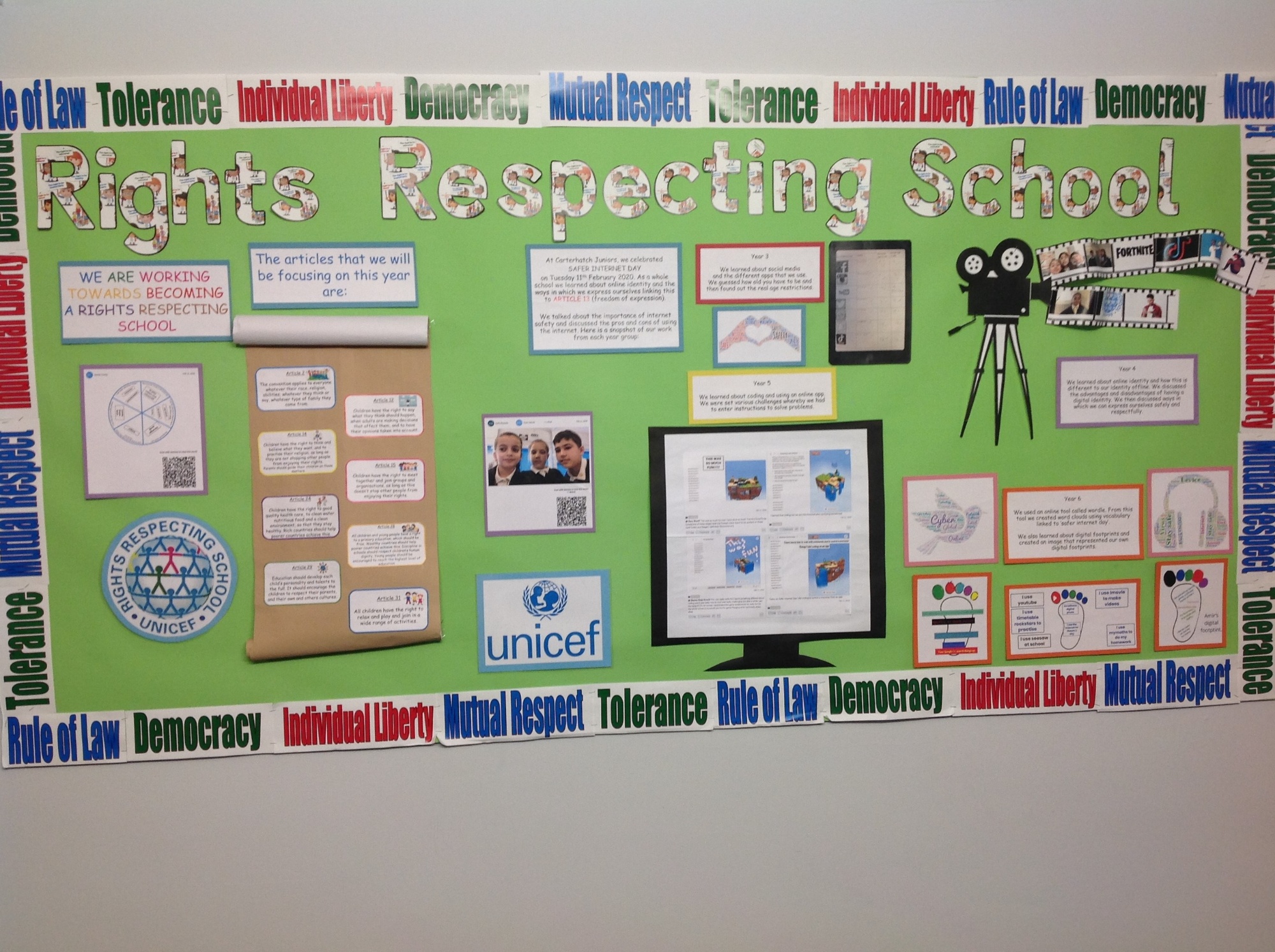 During school closure:
Across all year groups, the children completed a number of challenges that focussed on the UN Conventions on the Rights of the Child and have been uploading these onto Seesaw. One of these was a 30 Day Art Challenge based on Article 31: Every child has the right to relax, play and take part in a wide range of cultural activities. Another challenge was to make kindness rocks for Mental Health Awareness Week focussing on Article 24: Every child has the right to good quality health care, clean water, nutritious food and a clean environment and education on health and wellbeing. Here are some examples of the children's completed challenges: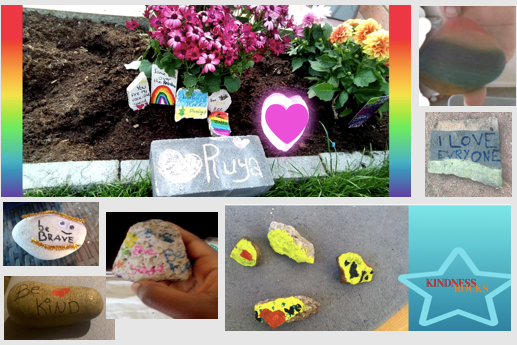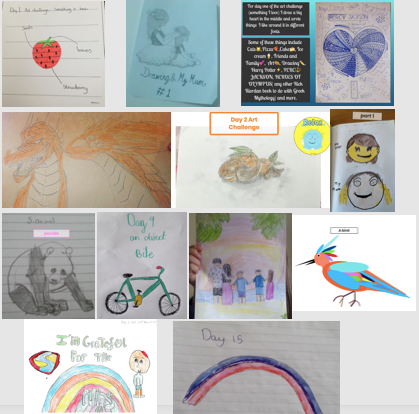 What next?
When we return to school we will be learning more about the children's rights and embed these into our daily lessons. In the meantime, we will continue to set a range of activities linked into children's rights for online learning.